The importance of road barriers
25 May 2022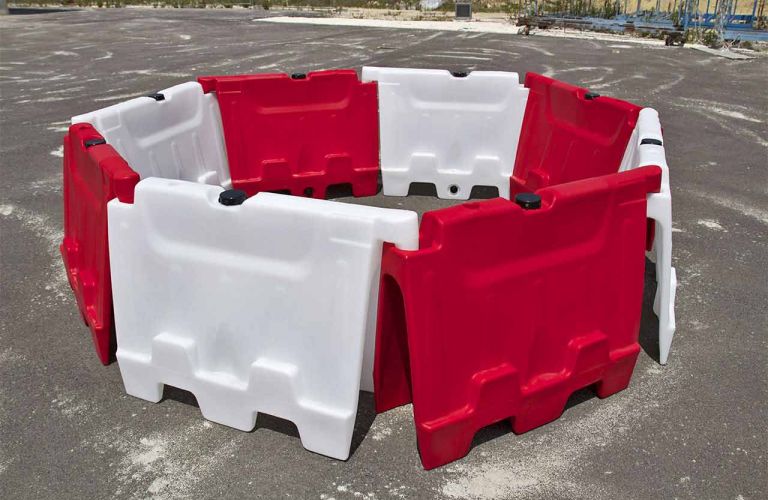 Road safety is always a topical and very important issue.
Road safety is always a topical and very important issue. As summer approaches, the number of vehicles circulating on the road network increases, and road maintenance or construction sites for the safety of infrastructures can become a serious danger for motorists and workers themselves if not well marked or delimited. .
Those who work in the field of road construction know how important it is to have products and materials that can be used in a simple, fast and ergonomic way to increase road safety. Tekcnoplast, a company expert in the production of road barriers or (so-called new jersey) in Made in Italy polyethylene, has created a new model of multifunctional road barrier: light, stackable, practical, prepared for the insertion of poles for vertical signage, rechargeable and "almost" indestructible.
Tekcnoplast road barriers are one of those elements, which serve to delimit vehicular traffic on roads, highways, large areas, car parks, roundabouts for construction sites, temporary works or systems for closing gates. Tekcnoplast, one of the leading manufacturers on the market for this type of equipment, uses innovative and functional materials, so that, even in their simplicity, these road berriers are more performing and perform their task in the best possible way.
In fact, barriers made with poor materials deteriorate in a short time and also require to be replaced more often than should be done with barriers made with noble materials. The Tekcnoplast road barrier is produced with high quality non-toxic polyethylene, resistant to UV rays, has excellent wear resistance, finally, rotational molding guarantees a constant thickness and a product without joints or welds.
In addition to the high quality of the product, the speed of positioning of a barrier, the handling times of the barrier and the space occupied in the warehouse and on means of transport are important for those who work on road construction sites. Tekcnoplast has responded to these needs with the light and useful road barrier (new jersey) to temporarily channel road traffic and divert it in a very short time thanks to the ease of movement of the blocks.
The road barriers are in fact equipped with a tongue-and-groove anchoring system that makes them stackable, furthermore the integrated male / female connection guarantees excellent stability of the barrier and the creation of linear, curvilinear and other shapes configurations. The versatility of the Tekcnoplast road barrier is a strong point, in fact it can be easily moved or handled by forklifts. Furthermore, stackability favors the reduction of up to 50% of transported volumes, transport costs and warehouse spaces.
The barrier can be stored unpacked. The road barrier is equipped with two threaded plugs that facilitate filling and drainage: the filling plug located in the upper part and the drain plug located in the lower part through which the ballast (water or sand) can be discharged. Each unit has a maximum filling level signaled by a specific indicator. To increase visibility especially in dark or poorly lit areas, on each barrier it is possible to insert a reflector on each side at the end. The red color of the pigment is approved for road use. The Tekcnoplast road barrier can be customized with high visibility colors or with the inclusion of a company logo or brand.