Road barrier
The road barrier is used for areas delimitation, whether for vehicular traffic on roads, motorways or for green belt and limited access areas delineation.
Road barriers can be fitted with vertical road signs.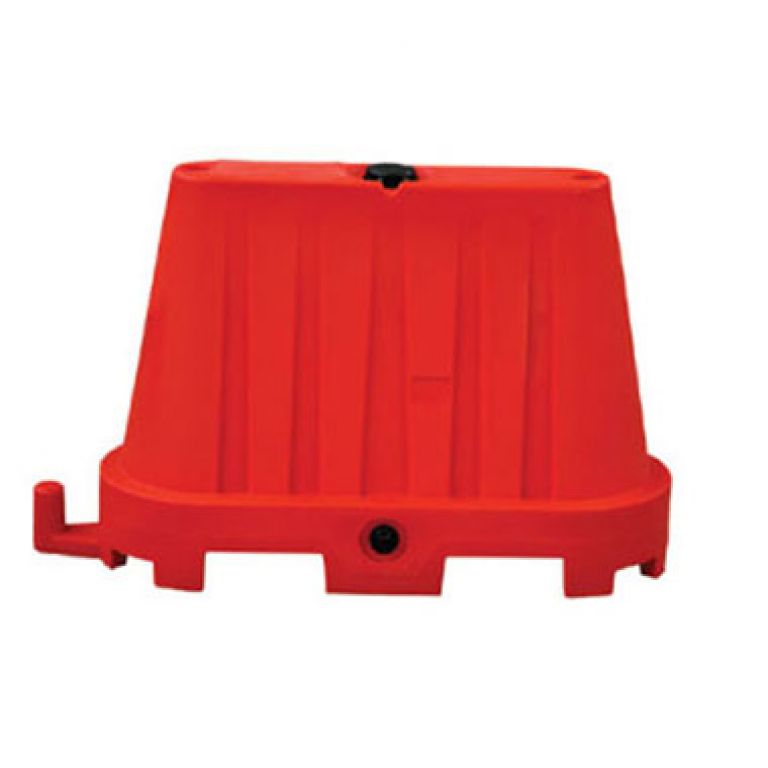 The road barriers are made of polyethylene which guarantees an excellent resistance to wear and tear. The rotational moulding manufacture technology guarantees a weld joint free product. The road separators are the ideal solution for temporary re-directing of road traffic as the product can be easily placed and removed.
The road separators are equipped with an easy-to-use male-female linking system and being stackable they offer excellent stability. Through its easy male-female fastening system it is possible the realization of linear, curvilinear and other shapes.
Ideal for road signs
The road separator can be used with poles for vertical road signs, direction or limitations signs.
Easy to fill and drain
The barrier is provided with two threaded plugs; the loading plug is located on the top and an unload plug located in the centre at the bottom. The unload plug is used to drain the stabilizing mass (water or sand). Each road barrier has a "max filling level" indicator.
High quality, resistance and safety
The road separator is made of high grade UV-stabilized non-toxic polyethylene with a high resistance to shocks. For improved safety, a reflecting stripe can be inserted in case of reduced visibility conditions. The red colour of the pigment is approved for road use.
Customizable
Road barriers are customizable with high visibility colours or company logos. A minimum quantity is required.
Rapid offload and installation
The main feature of this product is versatility. It could be rapidly offloaded and moved by fork lift trucks. Stackability decreases volume by up to 50% with significant savings on transport and storage costs. Barriers can be stocked without packaging.
Product sheets
NJ60/1 - Standard road barrier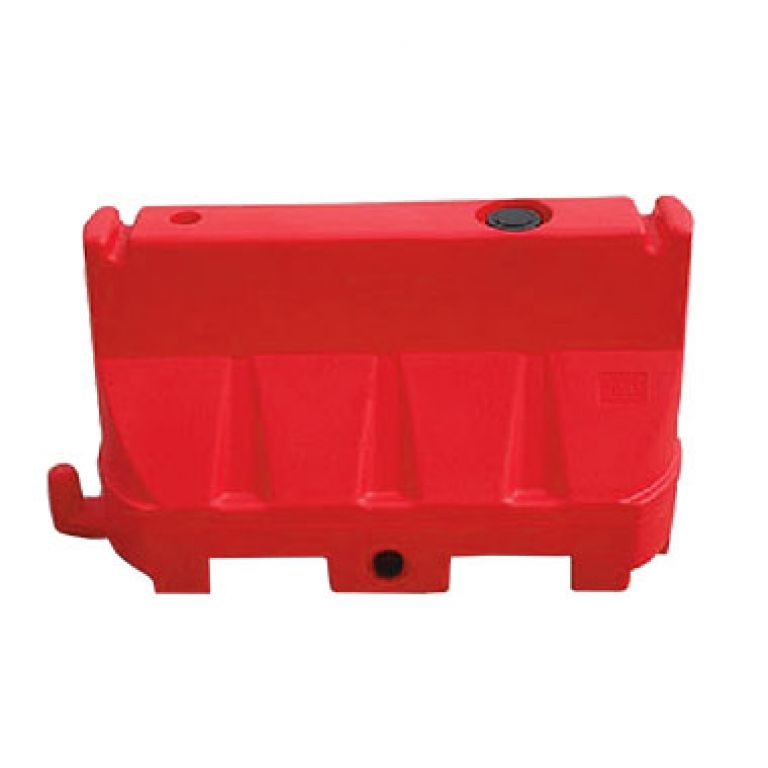 | | |
| --- | --- |
| Material | Top quality linear polyethylene |
| Length | 100 cm |
| Width | 40 cm |
| Height | 60 cm |
| 40' HC container box | 320 pcs |
| Full Truck | 384 pcs |
| Colours | |
NJ70/1 - Standard road barrier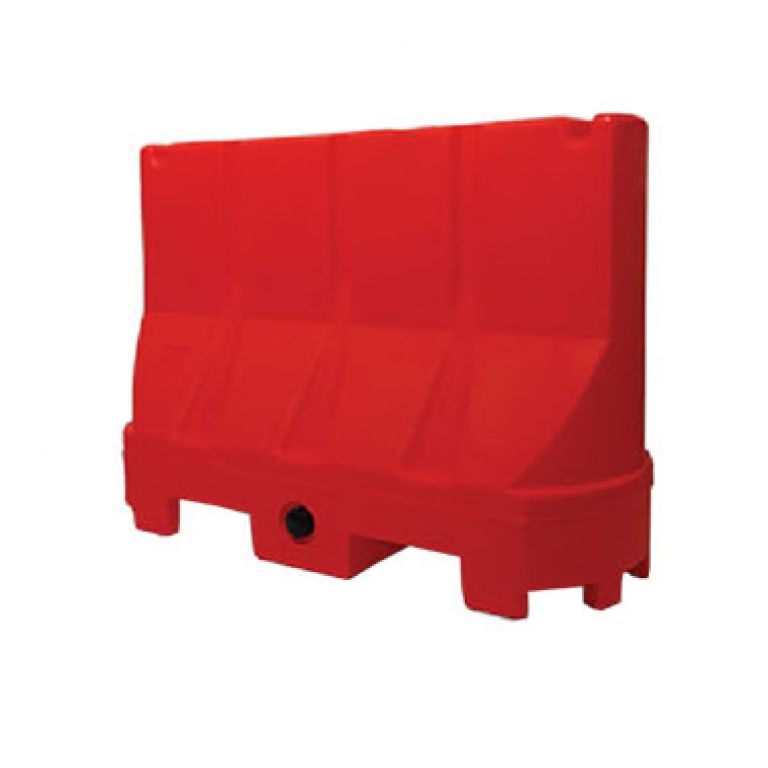 | | |
| --- | --- |
| Material | Top quality linear polyethylene |
| Length | 100 cm |
| Width | 40 cm |
| Height | 70 cm |
| 40' HC container box | 280 pcs |
| Full Truck | 336 pcs |
| Colours | |
NJ60/1I - Stackable road barrier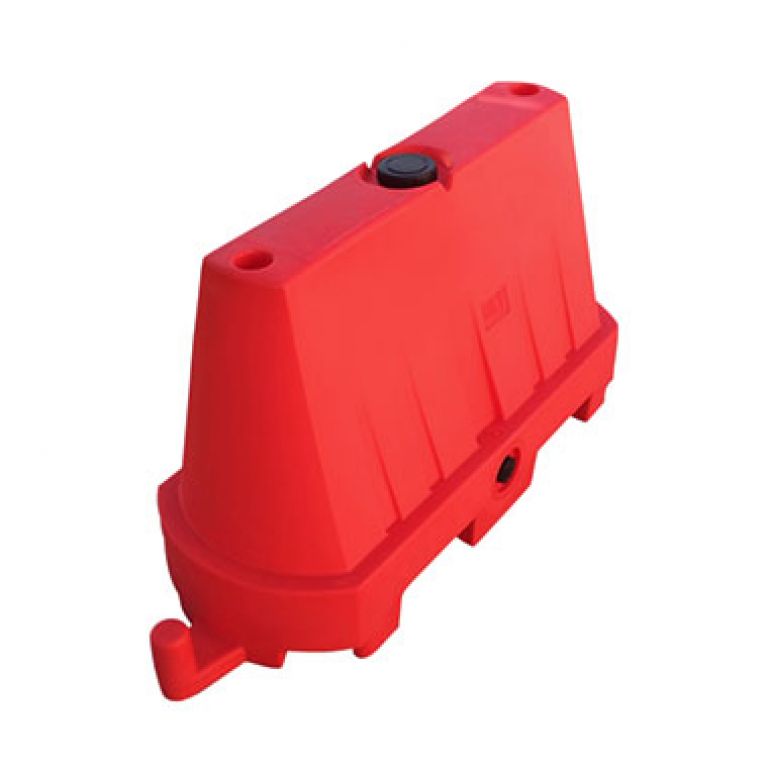 | | |
| --- | --- |
| Material | Top quality linear polyethylene |
| Length | 100 cm |
| Width | 40 cm |
| Height | 60 cm |
| 40' HC container box | 660 pcs |
| Full Truck | 864 pcs |
| Colours | |
NJ70/1I - Stackable road barrier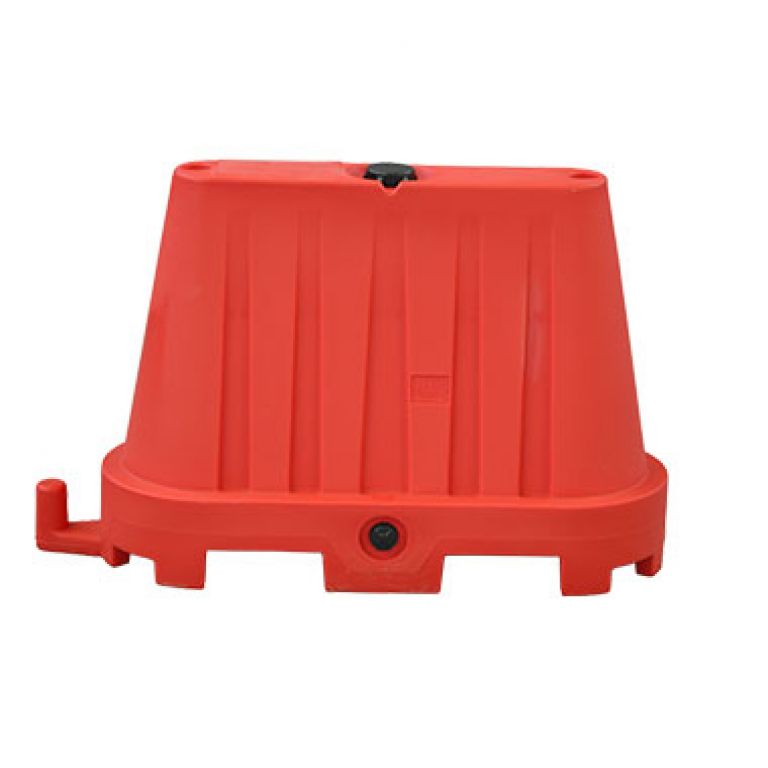 | | |
| --- | --- |
| Material | Top quality linear polyethylene |
| Length | 100 cm |
| Width | 40 cm |
| Height | 70 cm |
| 40' HC container box | 660 pcs |
| Full Truck | 864 pcs |
| Colours | |
NJ80/1I - Stackable road barrier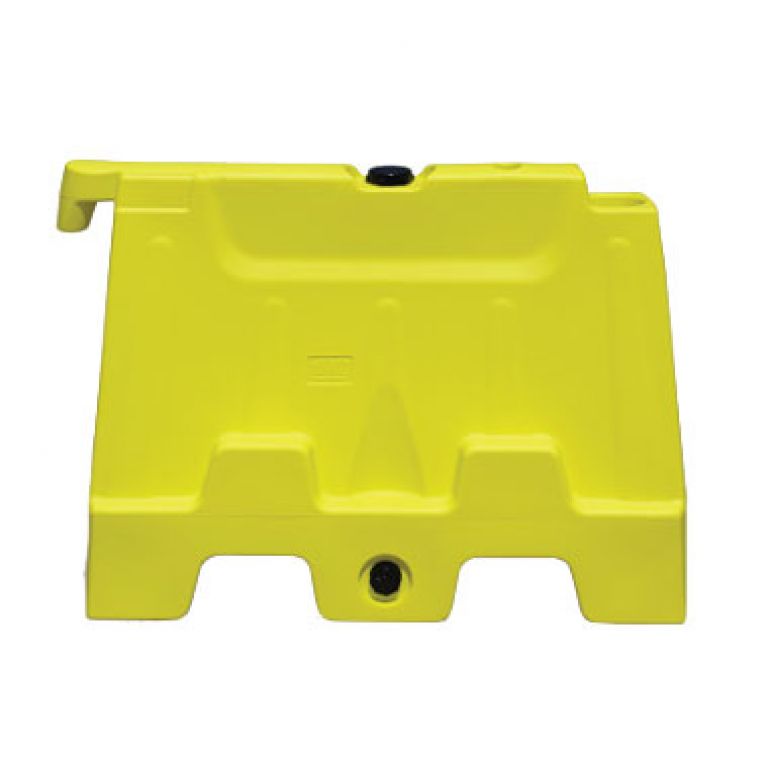 | | |
| --- | --- |
| Material | Top quality linear polyethylene |
| Length | 100 cm |
| Width | 40 cm |
| Height | 80 cm |
| 40' HC container box | 540 pcs |
| Full Truck | 720 pcs |
| Colours | |