The polyethylene parking bollard: safety and practicality within everyone's reach
27 July 2020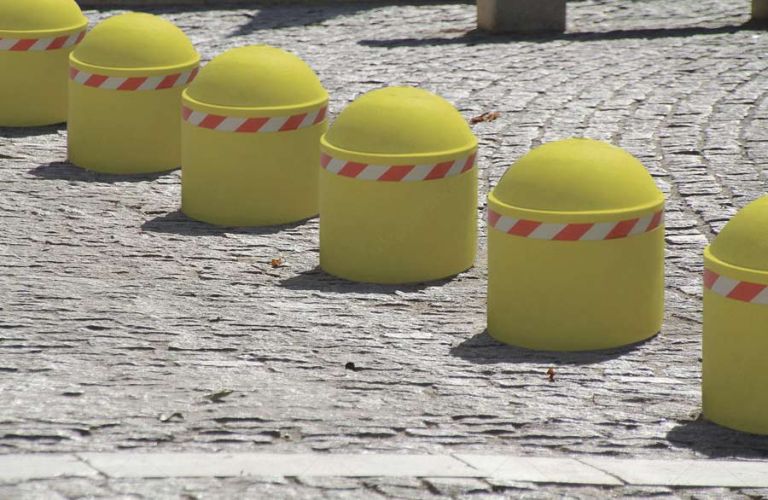 Especially in highly urbanized areas, easily exhausting the availability in areas dedicated to parking, the high number of vehicles in transit often leads to difficulties related to their parking. To stem this phenomenon, law provides for the possibility of installing parking bollards that prevent the parking of cars, motorcycles and other vehicles in certain areas.
Parking outside the permitted areas, for example in front of ramps for disabled people, in public transport areas or in front of driveways, can be an obstacle to the circulation of other vehicles and pedestrians. 
Other times, parking at intersections, hiding the view of traffic lights, other signals and the road in general, can be very dangerous and cause even serious accidents.
The Italian law, pursuant to Article 42 of the Highway Code, considers the bollards as complementary road signs.
In addition to avoiding parking, they provide drivers with information to determine the driving path, signal obstacles on the roadway, and reinforce the effectiveness of normal road markings.
It also stipulates that the bollards may be of any material: metal, concrete, or plastics, provided that they are self-extinguishing and clearly visible so as not to hinder or endanger pedestrians, in particular children.
The polyethylene parking bollard
Thanks to its lightness combined with great resistance to shocks and atmospheric agents, the polyethylene bollard is a very popular tool.
It is used to avoid unwanted parking of vehicles in certain areas, but also to delimit temporary routes and parking spaces, special vehicle passages, green areas, pedestrian areas, etc. 
It is used in road signs along with equipment, signs, indicators and other tools to regulate traffic and facilitate the work of operators driving road machinery.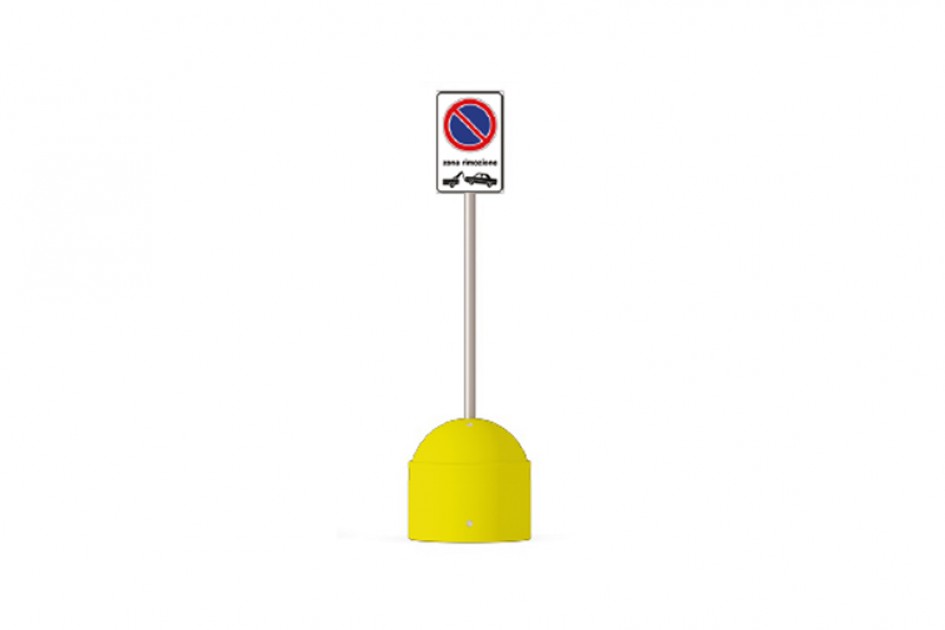 Integrable with traditional road signs
The polyethylene parking bollards can be equipped with a pass-through hole to insert the post of a road signal of traditional type
Moreover, there may be additional panels and other warning signs for regulating the circulation of vehicles and persons. Other times they are equipped with a reflective tape to ensure visibility at night.
High visibility colors
Some applications of the parking bollard as an indicator of preferred lanes or emergency, work in progress or temporary roadworks, require immediate identification under any circumstances. 
For this reason, the polyethylene bollards are yellow or other very showy colors to facilitate recognition even in low light conditions 
Water or sand ballasted
The polyethylene parking bollard has a hollow body, to be filled according to the needs with water or sand. For this it is equipped with two caps, one at the top and one at the bottom, to easily load and discharge the ballast.
Easy storage and handling
One of the strengths of the polyethylene parking bollard is its ease of storage and handling. In addition to being very light, thanks to its concave shape allows you to stack up to six pieces facilitating logistics and reducing transport costs. 
[Cover photo: image from web]