How to choose the best plastic road barriers
17 August 2020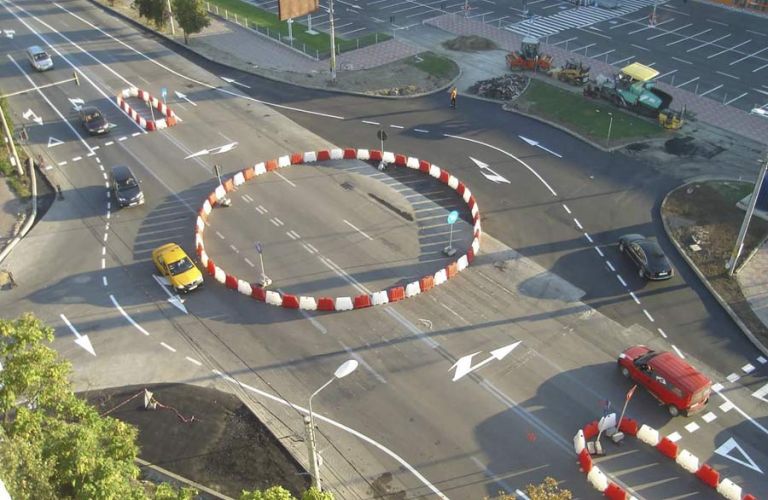 In order for the characteristics of a plastic road barrier to meet the needs of operators, customers and the public, it is not enough to dwell on the exterior, on a general feeling of quality, or on hearsay. As with any product intended for professional use, it is important to know what are the parameters to be considered for an objective and effective evaluation.
Therefore, to determine whether you are really buying a reliable product, you need to consider some aspects regarding the material used, the industrial production process and the functional characteristics that will affect the performance of the barrier.
1] The type of plastic used
The best plastic road barriers on the market are made of polyethylene, a material with a very high resistance/weight ratio. 
Barriers made of any other type of plastic material, such as polypropylene, will be more fragile, or heavier, or less resistant to wear and weathering. 
2] The production technology
The industrial process used for the construction of road barriers also affects their functionality:
The blowing molding
This method is used to produce high density polyethylene (HDPE) road barriers. The barriers built with this material are very sturdy, rigid and resistant to breakage. 
HDPE barriers are often used in fixed installations or at large events as they are expected to be subject to high stress.
The rotational molding
The road barriers produced with rotational moulding can be made of medium or low density polyethylene (MDPE or LDPE). Although they have a lower density, they are equally durable and impact-resistant. In addition, being more flexible, they are less prone to breakage by deformation.
For this reason, high-quality MDPE or LDPE New Jersey barriers are particularly suitable for road construction sites, or for managing vehicle traffic at sea and airport stations. 
3] Versatility
The best road barriers are those that offer different possibilities and ease of use. 
For example, they must be stable but they must be able to be moved and repositioned in a short time and without too much effort by the operators. In addition, they must be sufficiently resistant to wear and weathering, but manufactured in such a way that they do not damage the floors when they are moved. 
4] Practicality of use
In addition, for easy use in all situations, it is important that plastic road barriers have the following characteristics: 
an interlocking system for the realization of linear, curvilinear and other shapes;

possibility to be easily ballasted with different materials, for example water or sand, depending on the needs

reduced space for easier storage and transport.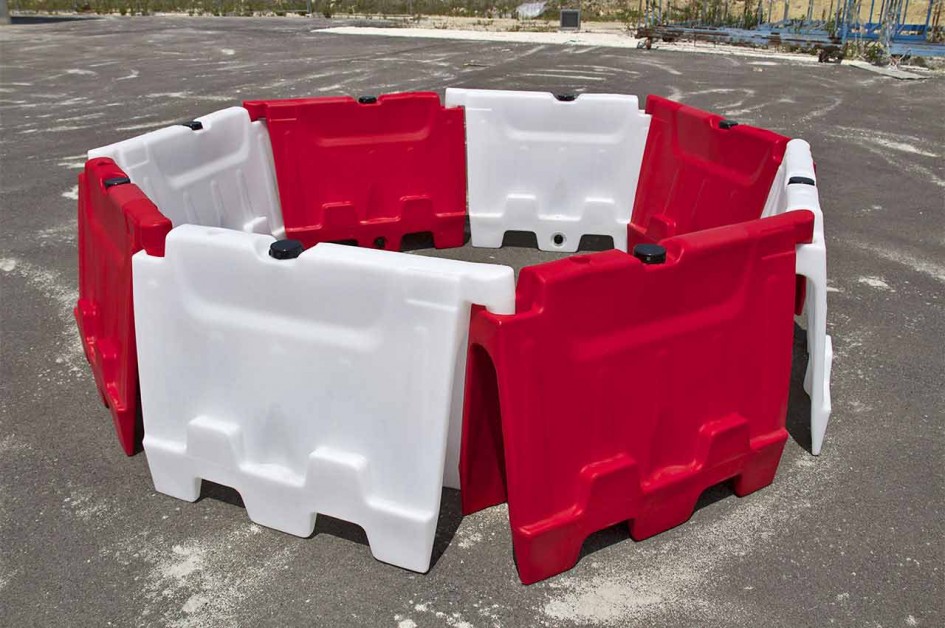 5] Sustainability
Among the various types of plastic road barriers available on the market, polyethylene barriers are entirely recyclable. If properly disposed of, they can represent an advantage for the environment, people and companies.
Read also: Separate collection, obligations and opportunities of the circular model

We produce road barriers (New Jersey model), made of high quality polyethylene, suitable for use on public and private roads, yards and yards.
DO YOU WANT TO KNOW WHICH ROAD BARRIER BEST SUITS YOUR NEEDS?