Stop to disposable plastic: What changes for citizens, companies, institutions
24 August 2020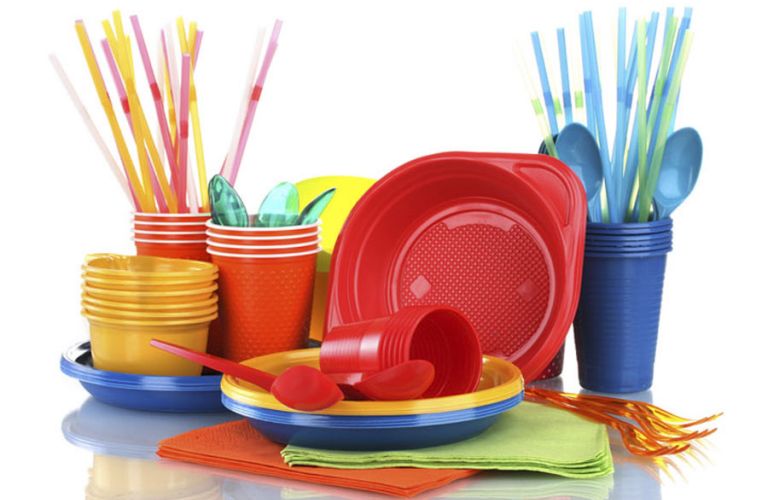 With EU Directive 2019/904, the member countries of the European Union, by 3 July 2021, will have to ban many disposable plastic products for which there are alternatives, impose the economic participation of producers to the costs of disposal of some plastic waste, and undertake initiatives to promote the recovery, recycling and reuse of materials.
It is an unprecedented measure, the aim of which is to reduce or eliminate certain plastic products deemed to be polluting, and replacing them with biodegradable, recyclable or reusable products. 
Read also: The difference between biodegradable, compostable and recyclable
The impact on citizens' habits
European consumers will be the first in the world to systematically use alternative materials, realizing a change of habits, similar to what recently in Italy has covered the shopping bags.
Citizens will replace their disposable plastic counterparts with biodegradable, recyclable or reusable items, as they began to use compostable bags or to equip themselves with fabric bags to go to the supermarket.
How traders should behave
The Directive stipulates that the following disposable plastic products, for which alternatives exist, may no longer be placed on the market or disposed of in any way, even if they are stocks previously purchased:
plates and cutlery, except for plastic cups,

cotton swabs for personal hygiene, except medical swabs,

straws and cocktail mixing spoons,

balloon sticks,

oxo-degradable plastic products

take-away food containers made of expanded polystyrene
In addition, bottles or other containers for drinks, will be allowed only if equipped with caps and lids attached to the container.
Last but not least, each trader must ensure that all new supplies of packaging, food containers and any other plastic product comply with the regulations.
Read also: Applications and Benefits of Polyethylene
In fact, articles made with compliant plastics, in addition to having a longer life in time, can be recycled to make other items equally durable. This mechanism, over the years, is less invasive for the environment than the production of articles made with any other material (glass, metal, etc.)
What manufacturers should do
Producers of certain articles, provided that they comply with the legislation, will be required to label them in a clear and standardised manner, providing the following information:
any presence of plastic,

negative impact on the environment,

disposal mode.
This requirement shall apply to:
sanitary towels and tampons and their applicators,

pre-moistened wipes for personal, domestic or industrial cleaning;

balloons for recreational, decorative or entertainment use,

tobacco products with filters.
In addition, according to the principle of so-called extended liability, producers should contribute to the costs of management and remediation and information and awareness-raising campaigns, including:
food containers, packages and casings for immediate consumption,

beverage bottles and their caps and lids;

disposable bags of so-called

lightweight

plastic.
The institutions
Member States should ensure full compliance with the provisions and draw up detailed national plans to significantly reduce the use of plastic products for which there are no alternatives, to be transmitted to the European Commission within two years from the entry into force of the Directive.
In fact, among the objectives of the legislation, by 2025 plastic bottles must contain at least 25% of recycled content, and 30% by 2030. In addition, at least 90% of plastic bottles will have to be collected separately by 2029. 
[Cover image: photo from web]