Opportunities and advantages of rotational moulding in agriculture
30 October 2020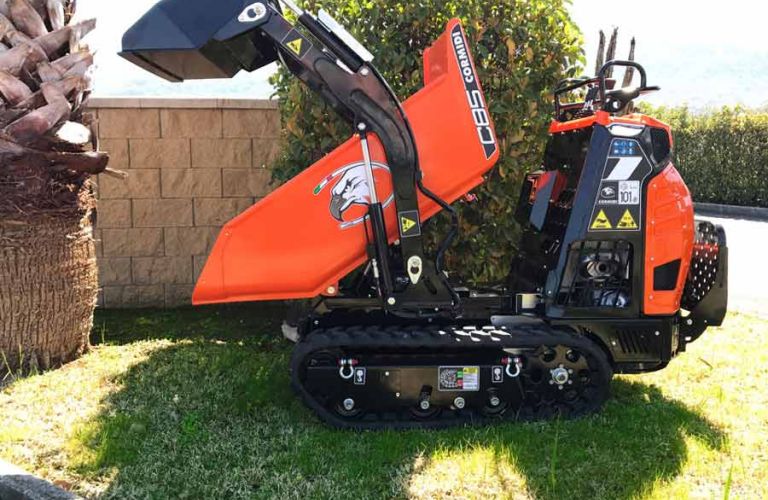 Rotational moulding is one of the most advanced technologies for the production of artisan or industrial use items. In particular, thanks to its characteristics, it represents a valuable support to the realization of tools and accessories, equipment and complex machinery in the agricultural sector.
Currently, rotational molding of polymers such as polyethylene, offers a wide range of solutions for the production of articles of different shapes, sizes and finishes, offering more opportunities than other technologies of molding plastic artifacts.
In fact, since its introduction, it has continued to evolve and improve the efficiency of its production processes, bringing its performance to ever higher levels.
Versatility
Rotational moulding allows the production of items that meet most of the needs related to the daily work of the earth: handling, excavation, ploughing, irrigation and many other activities.
The polyethylene articles intended for these uses ensure ease of use and versatility in applications. In fact, a characteristic that unites equipment for agricultural activities to most industrial sectors, is the need to integrate components with different mechanical and structural characteristics within the same product.
From this point of view, agricultural products made with rotational molding offer the widest possibilities to find a common solution to different needs.
Strength and durability
In addition, agricultural equipment is among the most subject to intense mechanical stress. For this reason, it is necessary that they are designed and built to ensure maximum reliability during use, preventing the risk of sudden injury or breakage.
For this purpose, rotational moulding allows to realize double-walled polyethylene hollow bodies that represent the most effective solution in terms of lightness and resistance to impact and continuous mechanical stress.
In addition, the proverbial resistance of this type of polymer to wear and weathering, far superior to traditional materials such as metal, makes these products durable and reliable over time.
Complex geometries
Another impoertante requirement in the construction of tools and equipment dedicated to different agricultural activities, is the possibility of creating objects with complex shapes and geometries.
Even in this case, rotational molding of polymers such as polyethylene allows this need to be met rather smoothly compared to other types of technologies and materials.
It is therefore possible to print components such as shells and casings of various shapes, tanks and containers of large and small dimensions, accessories and spare parts tailored to the needs of the various means.
Research and development
The final quality of a rotational moulded product depends on many factors.
Among these, the fundamental elements to guarantee high performance to the articles produced in series, are the raw material, that is the polymers, and the quality of the moulding plants.
For this reason, the entire sector constantly invests in chemical-physical research and industrial tests in order to offer the widest choice of solutions suitable to satisfy every type of demand.
[Cover photo: Cormidi C-85]

WE PRODUCE HIGH QUALITY POLYETHYLENE PRODUCTS FOR
CIVIL AND INDUSTRIAL USE