The advantages of rotational moulding in the production of lighting items
08 April 2021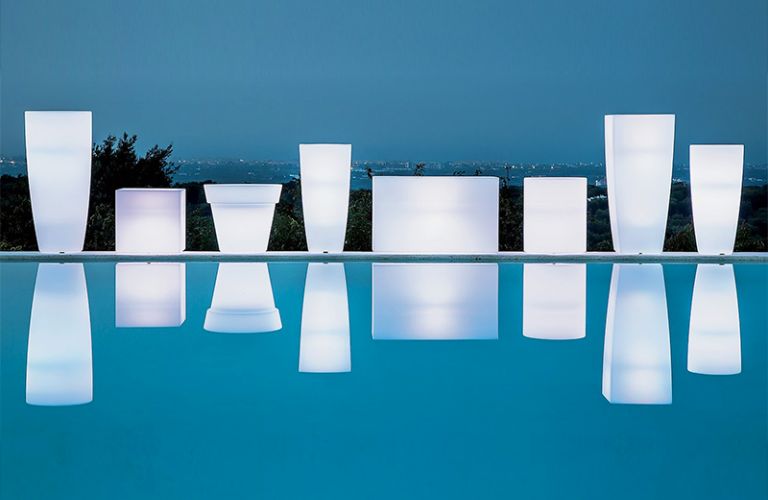 Rotational molding is one of the most modern and effective industrial technologies to produce articles for lighting. In fact, the great versatility of plastic polymers allows you to create objects that are light, resistant, functional and of great aesthetic impact.
Versatility
One of the main features of the lighting fixtures made with this procedure is the possibility of incorporating different functions. For this reason, an article for lighting made in rotational, is also at the same time an element to furnish in a practical, modern and elegant, any type of indoor or outdoor environment. 
For example, using armchairs and bright tables is the ideal way to give an exclusive touch to the terrace or the pool.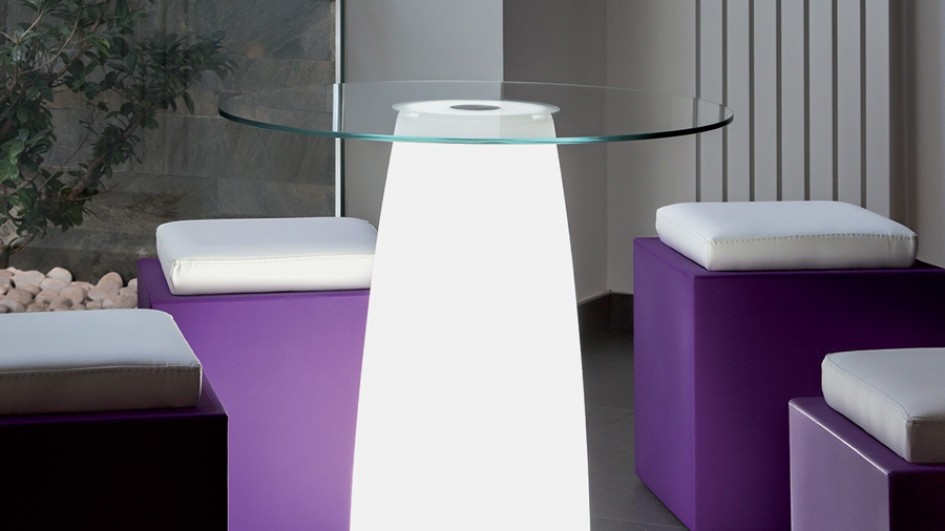 Special surfaces and textures
In addition to great freedom in the forms, rotational molding offers wide possibilities of customization of surfaces, with different finishes. This opportunity represents a valuable resource for companies and professionals who develop design articles for lighting. 
Each round printed product is the result of the continuous and constant evolution of polymer and additive processing technologies, to make it possible to create the most sophisticated aesthetic effects. 
In fact, each surface processes such as polishing, satin, embossing, knurling, give a special character to the diffused light.
Endurance and practicality
The plastic polymers used in rotational moulding of lighting articles, and all other objects made with this technology, guarantee a great resistance to atmospheric agents and UV rays.
Moreover, their particular chemical-physical characteristics make them resistant to shocks and high temperatures and washable with common detergents.
For this, you can use them without special precautions both indoors and outdoors, even exposing them to sunlight. 
One of the most evocative applications are the large luminous vases that, radiating white or coloured light to the surrounding area, create a memorable scenographic effect in the garden.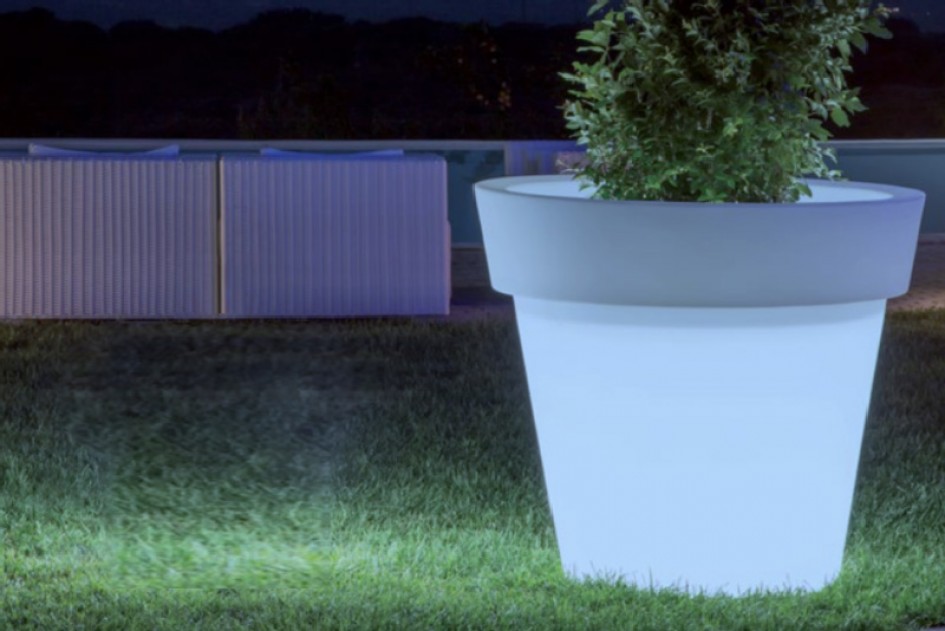 Variety in size 
The rotational molding allows you to create lighting items of any size, from small furnishings to large objects. 
For example, it is possible to create floor lamps capable of creating extraordinary lighting effects, perfect for decorating outdoor spaces such as gardens and swimming pools, but also for the interior, thanks to their striking scenic and decorative impact.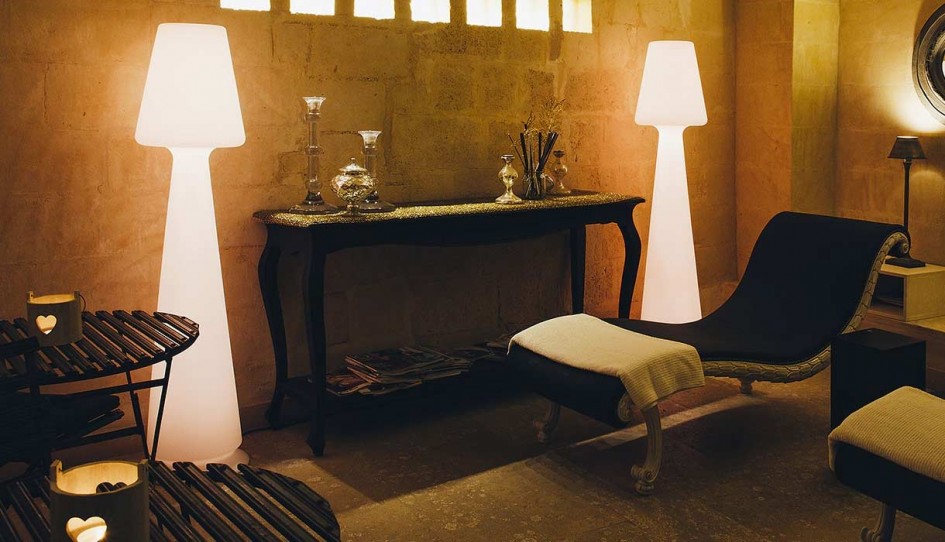 Great freedom of forms and volumes 
The great customization potential offered by rotational molding allows designers the maximum possibility of expressing their creativity.
For this reason, the design of the lighting items made with rotational molding is always recognizable and has a strong characterizing impact on any environment. In fact, the great freedom of shapes and volumes guaranteed by rotational moulding produces an alternation of lights and shadows that make the atmosphere rich and deep.
Moreover, this technology allows you to realize complex and articulated geometries that, with other systems of stamping, would turn out much more expensive or complicated to realize. 
Thanks to the possibility of reproducing any shape, rotational moulding is therefore the ideal solution to create evocative settings in any indoor or outdoor environment of homes, shops or accommodation facilities.

WE PRODUCE HIGH QUALITY POLYETHYLENE PRODUCTS FOR CIVIL AND INDUSTRIAL USE