How to choose a doghouse: pros and cons of a plastic kennel
11 November 2021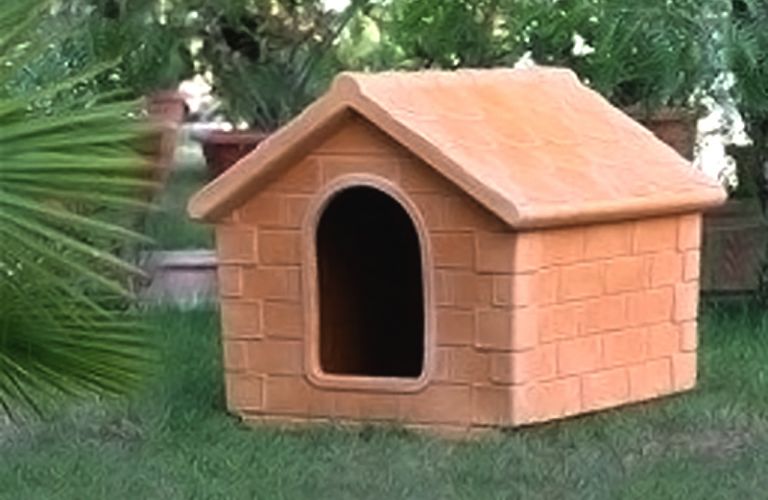 Plastic kennels are becoming increasingly popular, both because they generally require less investment than wooden ones, and for some practical advantages. In fact, the plastic kennels guarantee maximum comfort to its four-legged guest, but without involving a large amount of time, energy and money of its owner.
Handiness
Plastic kennels are very easy to assemble and disassemble, and normally these operations do not require specific tools.
For this reason they are particularly suitable for dog owners who are not familiar with DIY.
In addition, they are much lighter than traditional wooden models. 
In fact, they can be moved very easily from the inside to the outside of the house, or in different areas of the garden depending on weather conditions.
Wear and weather resistance
Plastic kennels can be used without special precautions, both inside and outside your home.
Best models maintain their aesthetic and structural characteristics for a very long time.
In fact, unlike wooden kennels, they do not fear contact with water and moisture, even if prolonged, and are not subject to swelling and deformation.
Of course, even the best wooden kennels are made to withstand these circumstances.
However, by contrast, they require rather expensive and laborious treatments and are much heavier.
Hygiene and safety
Another undeniable advantage of this type of dog kennel is that they guarantee a particularly healthy and hygienic environment.
In fact, plastic surfaces are one of the most hostile terrain for germs and parasites. 
At the same time, cleaning and sanitizing is much simpler than wooden models.
From the point of view of safety, the plastic kennels of the best brands pass rather strict controls on their characteristics of absolute non-toxicity. 
It is however a good rule, before letting the dog into a new kennel just bought, to thoroughly clean the inner surfaces and to let it ventilate for some hours.
In addition, plastic kennels are much less susceptible to chipping, so they are not likely to scratch or injure the pet or owner, for example during cleaning.
Ease of maintenance 
The owners of plastic kennels, appreciate them very much especially for their ease of maintenance.
In fact, they do not require any specific surface treatment, for example against moisture, nor aesthetic, in fact they do not require periodic re-painting.
Even their structure remains solid, stable and perfectly isolated from draughts and water infiltrations over time.
Instead, the traditional wooden models, to maintain their full efficiency and beauty, require some rather complex periodic operations of restoration and maintenance.
Aesthetic and design
Currently, on the market there are several collections and models of plastic kennels with a design so accurate, to satisfy even the most demanding customers.
Some simulate the traditional aesthetics of wooden kennels, with squared profiles and sloping roof; Others are more modern and extravagant, with rounded shapes or unusual geometries.
In fact, thanks to the versatility of the industrial production processes of plastic articles, for example rotational molding, it is possible to give any form to the creativity of the designer.

WE PRODUCE HIGH QUALITY POLYETHYLENE ITEMS FOR
CIVIL AND INDUSTRIAL USE