The advantages of rotational moulding in the production of products for ecology
07 December 2020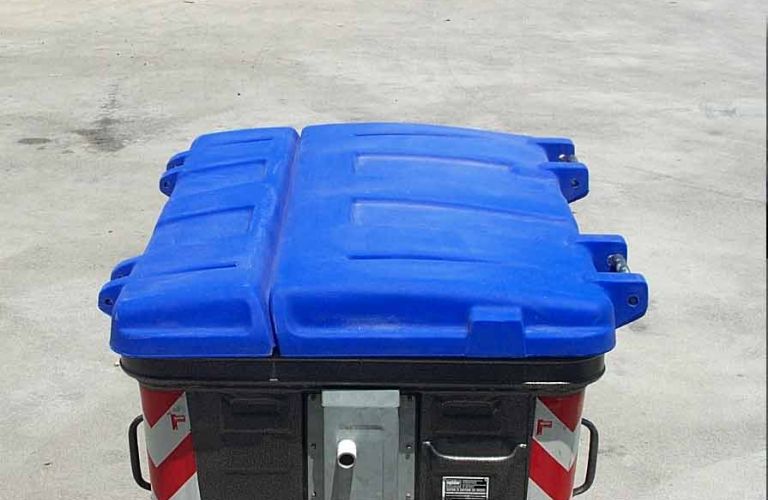 Among the most widely used technologies for the production of industrial products, rotational moulding occupies a place of primary importance. It is a constantly evolving system that has been improving the efficiency of its production processes over the decades, offering higher and higher performance.
In fact, this technology allows a far greater freedom in shape and construction characteristics than other moulding technologies of plastic products.
The most advanced solutions in ecology products
Rotational moulding is one of the most important technological resources in the industrial sectors linked to ecology, and in particular to the collection of urban waste.
Thanks to the rotational system, it is possible to create products of any size, perfectly suited to the different collection, management and containment needs of solid and liquid municipal waste 
In fact, this technology allows to create cable bodies of variable shape, perfectly watertight, suitable for moving or ground-bound use.
Eco-friendly systems for rainwater recovery and wastewater primary treatment
For example, with rotational technology, tanks and cisterns are built to collect rainwater. 
It is a system widely used to reduce as much as possible the consumption of drinking water and the cost of energy for pumping, transfer and water potabilization, or to overcome failures or inefficiencies of the water supply.
In addition, with rotational technology are made the systems of lids used in septic biological tanks.
These are the most reliable devices for the first phase of treatment of wastewater from domestic, artisanal and commercial discharges.
Solutions for the collection of municipal solid waste
The separate collection of different types of domestic waste requires containers that combine strength, practicality and aesthetics.
In this sense, thanks to rotational technology, it is possible to obtain perfectly functional plastic artifacts of various sizes, shape and color, which can be customized even after stamping.
For example, the covers of public dumpsters, equipped with a tilting and pedal opening system integrated with the metal structure, are made with rotational technology.
These containers, intended to be used outdoors, must protect municipal solid waste from the elements. So they have special technical and constructive requirements of high resistance to impact, temperature changes and chemical and physical degradation of color.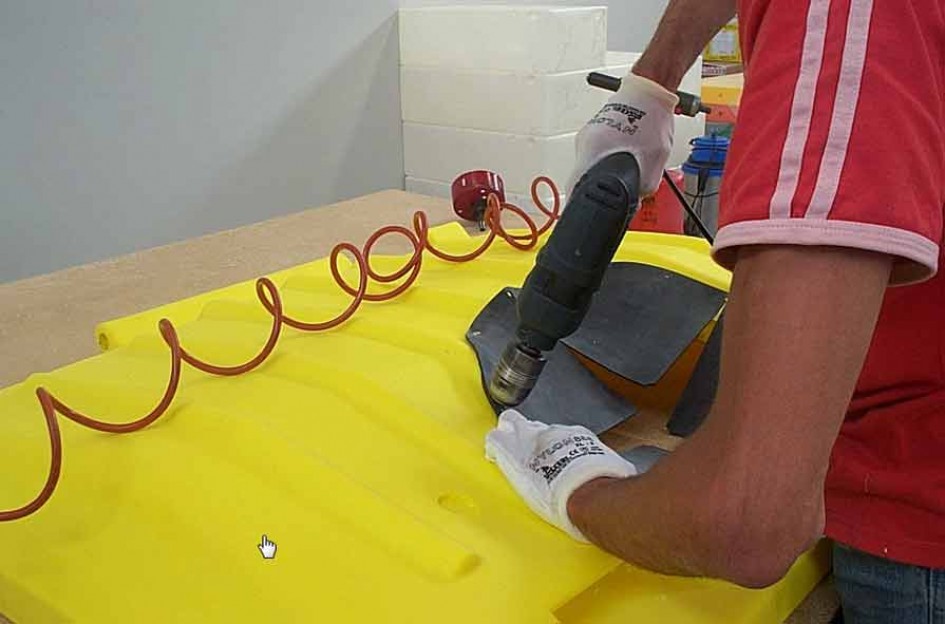 After being printed with a rotational system, the covers are finished with a series of accessories (sheaths, hinges, and others)  for a perfect integration with the metal structure of the box.
Strategies to improve performance
The performance of manufactured products printed with the rotational system, as well as the quality of the production processes, depend mainly on two factors.
The first conditioning element is the quality of the polymeric materials used. In this sense, constant research is needed to expand the variety of polymers in order to meet ever-new and more specific production needs.
In addition, the moulds must be of the best quality. For this you need to use molds made with casting, milling, and finishing technologies of maximum precision and reliability.

WE PRODUCE HIGH QUALITY POLYETHYLENE PRODUCTS FOR CIVIL AND INDUSTRIAL USE