The advantages of rotational moulding in product finishing
14 January 2021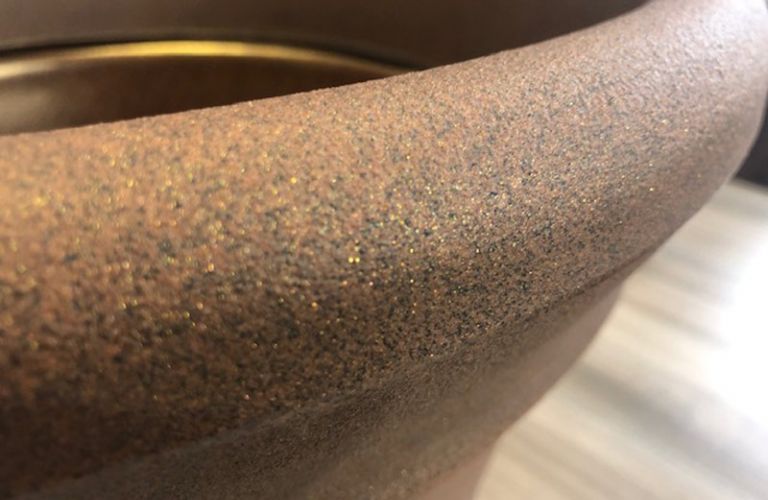 Rotational molding offers many advantages in the realization of everyday objects, design items and industrial products. Among these, one of the most evident is the possibility of applying different types of surface finishes with greater detail and depth of the texture compared to other methods of processing thermoplastic materials.
Not only a matter of aesthetics
Using a particular surface finish does not just mean curing the external appearance of the article being processed. In fact, the applied texture, in addition to being a very important element of the overall aesthetics of the object, has a decisive influence on the structural characteristics and therefore on the functionality of the finished product. 
In the industrial field, just think of the importance of an anti-reflective surface, or non-slip or conversely, low friction, in certain types of products for professional use.. 
In addition, especially in the production of design items, it becomes a useful element to identify the brand of the company that markets it. 
Send a message
In fact, the texture of a surface, offers a tactile or visual sensation to the person who will use that object. For this reason, through a specific texture, the overall design of a product is able to transmit a message to which an emotional response of the user will follow.
We know that people react emotionally to different shades of color, or to the various possible shapes for objects: similarly, using the correct surface finish, helps to elicit the right psychological or emotional response.
For example, through a smooth surface or a glossy finish you can evoke a feeling of elegance and class. On the contrary, a rough finish will stimulate perceptions of "strength", suitable for example for "industrial chic" furniture
Finishes with a realistic look
In most cases, during the thermoforming process, these finishes are obtained by emulating some traditional processes such as polishing, knurling, tapping.
In addition to these types of processing, rotational molding allows you to create textures with very realistic visual and tactile characteristics, such as wood grain, sandy garnets, textures, leather effect and others.
Each of these textures has its own aesthetic personality, with well-defined traits that can help the end user of the product to characterize more decisively their design choices.
Branding tool
For these reasons, the surface finish is one of the fundamental characteristics of the mould that will be used to make the finished product. Together with dimensions, geometry, complexity of forms, it is an integral part of the design, because it contributes to the achievement of the required performance.
In fact, more and more companies make use of the possibilities offered by rotational molding to imprint custom textures, even with their own embossed logo. It is a strategy to effectively convey the message that each brand wants to express.

WE PRODUCE HIGH QUALITY POLYETHYLENE PRODUCTS FOR
CIVIL AND INDUSTRIAL USE