Advantages of a polyethylene water storage tank
20 May 2021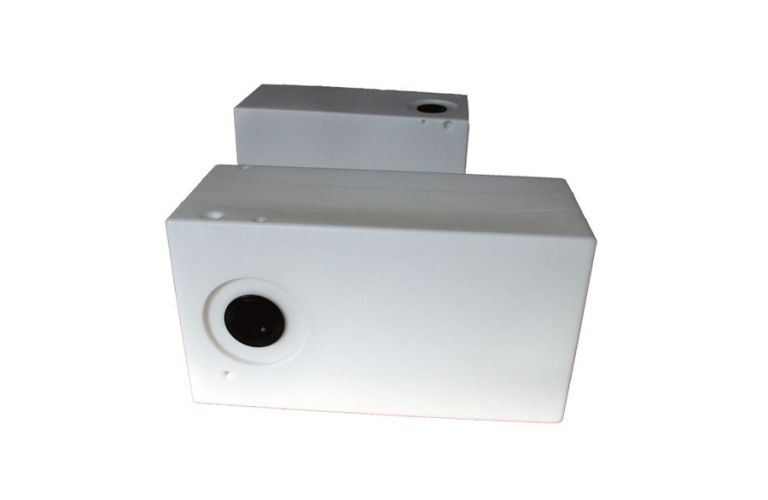 Polyethylene tanks have some characteristics that make them particularly suitable for water storage. For example, they show a great non-toxicity, high resistance to pressure and chemical agents, and have smooth and easily washable surfaces.
In addition, polyethylene tanks are generally more shock-resistant, and require less care and maintenance than stainless steel tanks.
For these reasons, they are the most advantageous choice for nautical and caravan, domestic, industrial, and agricultural use.
Tanks for nautical and caravan
The polyethylene tanks for nautical and caravan are light, cheap and guarantee maximum corrosion resistance.
In addition, thanks to the non-toxicity of the material, they can be used to contain drinking water even for a relatively long time.
The installation of these tanks is very simple and generally they come with the fixing kit complete with inserts and brackets.
These features make the installation and maintenance of polyethylene tanks for nautical and caravan extremely easy and practical.
In most cases they are connected to the water system on board, but if necessary they can also be filled and emptied manually.
Read also: How to have clean water always available in a caravan
Domestic water tanks and reservoirs
The polyethylene tanks for domestic use are light, available in different shapes and colors and, at the same capacity, are not bulky.
They guarantee a great ease of installation and can be placed in relatively confined spaces, on balconies or verandas, or in small indoor shelters.
In addition, even larger specimens are quite handy and easily removable.
For this reason they adapt easily to the different needs of a domestic environment.
Water storage systems for industrial use
The technologies used to make polyethylene tanks allow easy mass production, greatly reducing purchase and maintenance costs.
In addition, the polyethylene tanks are very resistant to atmospheric agents such as weather, temperature variations, UV rays.
Another characteristic of polyethylene is the high resistance to conditions of high pressure and humidity which makes these tanks the most suitable choice for underground installations.
For these reasons, they are particularly suitable for and intensive industrial indoor and outdoor use.
Waste and meteoric water collection in agriculture
Thanks to their durability and resistance, polyethylene tanks are also widely used in agriculture for the collection and conservation of rainwater and wastewater.
They are very resistant to structural deterioration, and are unassailable from most chemical agents such as fungicides and fertilizers.
For this reason, maintenance and cleaning procedures are very easy: any mould or alga that develops inside them is easily removable with a common algaecide without affecting the surface.
Read also: Opportunities and Advantages of Rotational Moulding in Agriculture
Thanks to the many advantages, polyethylene tanks for water storage are the most advantageous choice for boating and motorhomes, for domestic, industrial, and agricultural use.
Contacting a specialized company with confidence, is the best way to find the polyethylene tank best suited to your needs.
[cover photo: Tekcnoplast - Nautical and Caravan Water Tanks]

WE PRODUCE HIGH QUALITY POLYETHYLENE PRODUCTS FOR
CIVIL AND INDUSTRIAL USE